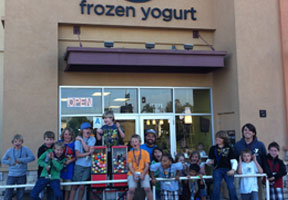 THE CUSTOMER COMES FIRST! – ALWAYS!
We will treat each customer better than he or she expects to be treated in an environment that is exceptional. We will work continuously to restore Cup of Yo to a pristine condition. Each customer who walks through the door will be greeted not only by a friendly team member, but also with an orderly, clean and fresh shop.
MAKE SURE EVERYTHING WE DO ULTIMATELY SERVES THE CUSTOMER: Whether we are cleaning, sanitizing, restocking, unloading inventory, chopping, blending, or running the pos system; our goal is to serve the customer in the best way we can. If we do not serve the customer directly, we serve someone who does.